A few years back a local street flooded after heavy rains in December. I captured this great blue heron looking for a meal in the middle of the street. I thought this image would work for the latest theme – "after the flood" – but it could work for "surprise" as well.
Specific Feedback Requested
All feedback welcome!
Technical Details
Nikon D800, Nikkor 200-500mm @450mm, f5.6, 1/50, ISO 1600. I processed the image with DxO Prime Raw 2 and Topaz Sharpen. Crop and minor edits in ACR and PS.
Vertical: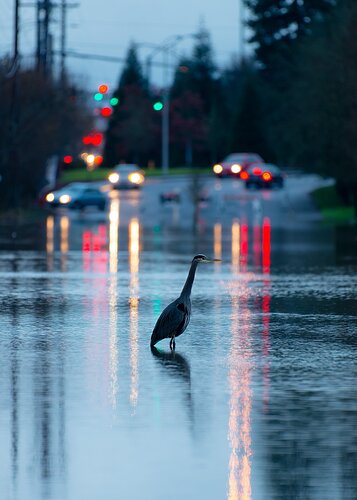 Raw image SOOC: