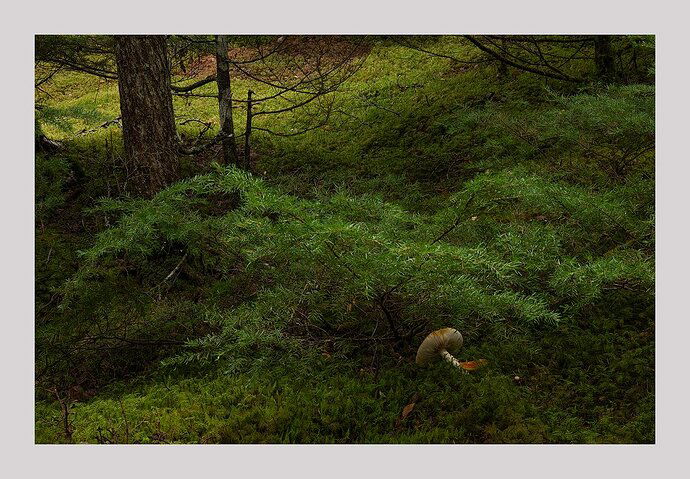 Critique Style Requested: Standard

The photographer is looking for generalized feedback about the aesthetic and technical qualities of their image.
Description
I have to admit it. I enjoy foraging for mushrooms. Therefore maybe this image has an attraction for me that others do not share. What I like about foraging for them is that they are hidden. It's a game of hide and seek, but for adults. And when you find them you eat them. I just liked this image because it brought back memories of searching below branches in the woods. The challenge in this image was to shoot low enough to show the mushroom and yet imply that it was hidden.
Specific Feedback
Is this subject matter of any interest to you?
Technical Details
GFX 50R, 45-100, f/11