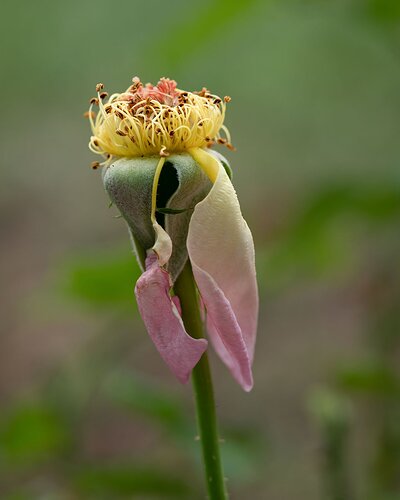 I saw this lovely ending to my favorite rose and went in to get my camera. This rose is lovely in all stages of life. I love the "spaghetti" of seeds and the remnant of pink petals.
Specific Feedback Requested
Composition & background. While the very top is not in focus, I felt the seed were the focus of the shot. Any comments are welcome!
Technical Details
Is this a composite: No
Olympus OMD II, ISO 200, 60mm macro lens, f/3.5 1/200 sec.