and a 1:1 crop -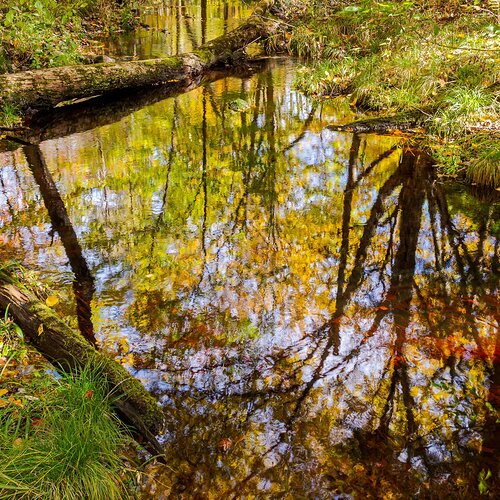 Forest reflections in a quiet stream…part of what makes the woods so magical, especially in the fall. This was in a bit of the Chequamegon-Nicolet National Forest.
Specific Feedback Requested
Is the light too much? It was a sunny day, but I figured what the heck.
Technical Details
Is this a composite: No
Tripod and CPL
Lr for all processing - a bit of lens correction and transform to manage perspective a bit. Adjusted white balance a little, brought greens down, added texture and some clarity & sharpening. Lots of work with brushes, radial and gradient filters to manage the wide dynamic range.