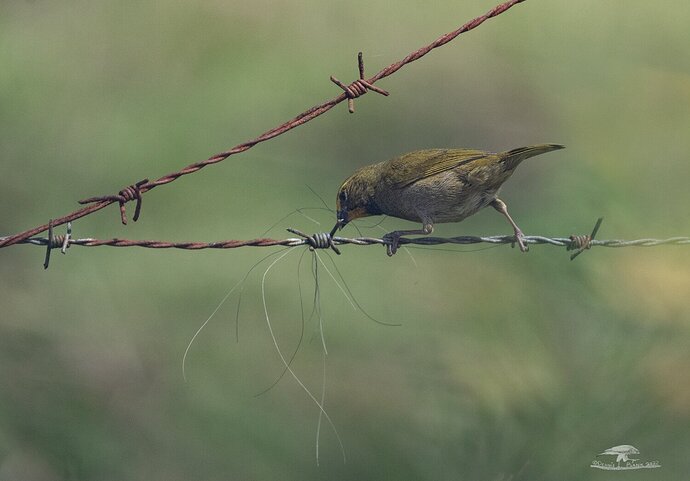 On the way between our first and second lodges, we went through some ranching country and encountered a pair of these. I posted the Male as the main image, solely because his facial decorations are so cool. The female was collecting cow hairs from the barbed wire for her nest, which I thought was really neat behavior.
Specific Feedback Requested
Anything. The image of the female pulling hairs from the barbed wire is included as informational. It was taken through some weeds and her angle wasn't good, but I wanted to include the behavior.
Technical Details
Sony A1, FE 200-600 + 1.4 TC @ 840 mm, handheld (it was on the other side of the car so I had to get out to shoot). F/9, 1/640, iso 1600, manual exposure. Processed in LR & PS CC. These were all pretty substantial crops, though there would be enough left to make an 8x10 at 300 dpi from any of them. Taken at 9:32 AM on April 18th.