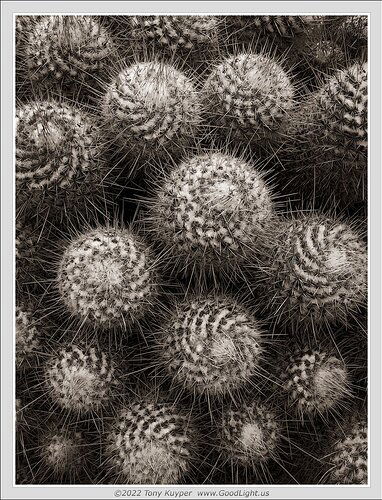 This is an iPhone image from Bach's Cactus Nursery just north of Tucson. They have what I'd describe as a "mammalaria museum," which is a whole building full of different mammalaria cacti. They're not for sale, just to look at. Many fascinating specimens.
I originally developed this in color, but then decided to try it in black and white, and that brought out the counterclockwise swirls, which I thought added to the abstract character a bit. I'll post the color image below too.
Specific Feedback Requested
Which do you prefer: color or black and white?
Technical Details
First-gen iPhone SE camera. 29-mm equivalent lens.