Sony A77II, 1.4x TC
ISO 200, 1/50 @ f32
Minolta 200mm macro
Mercer Arboretum, Humble, Texas
One of my favorite local haunts is the Mercer Arboretum. I went in search of water lilies this morning but when I arrived there were a few buds but no open flowers. I went on to other things which I'll post in the coming days but when I was leaving I was delighted to see this pristine bloom had opened and was close enough to the edge of the pond to allow some good images. This is one of my favorites. All comments welcome.>=))>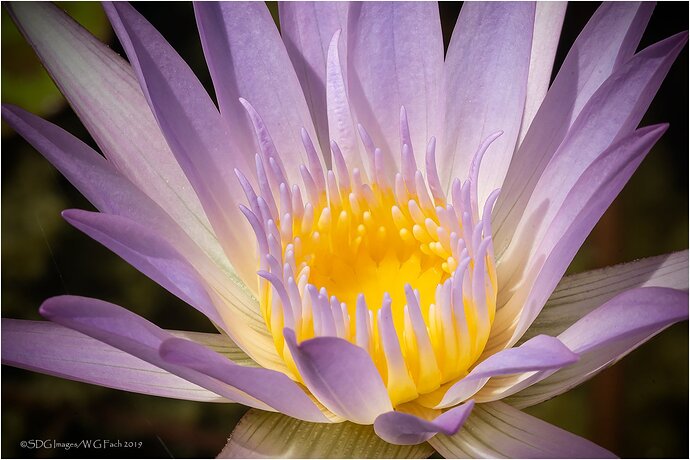 You may only download this image to demonstrate post-processing techniques.