This was taken on one of our month long canoe trips that my wife and I take every August. This is on the Bloodvein River that flows from Northwestern Ontario down to Lake Winnipeg. I finally got around to printing this today and it came out beautifully. I'm always concerned that an image like this is too dark but printing really helps to settle the debate. I'd be interested on any feedback concerning composition, any comments on work in post and the extent to which the primordial mood I was trying to convey comes across.
P.S. Looking at this more carefully, I wonder if the gold in the mist isn't too much. Perhaps it would be better to lower the intensity and instead of gold paint with a reddish tone more in line with the rock.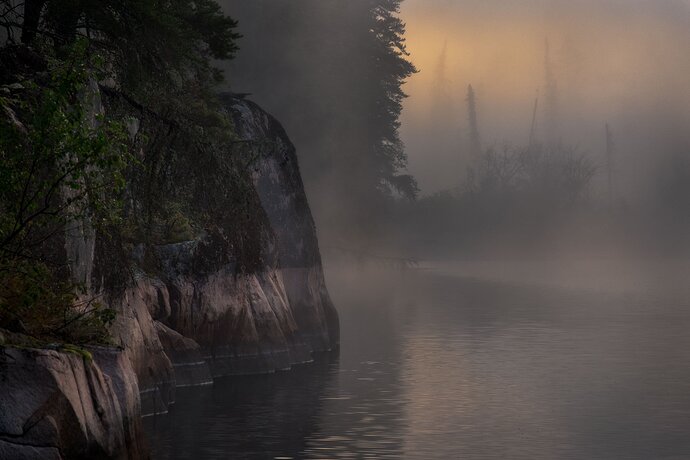 You may only download this image to demonstrate post-processing techniques.