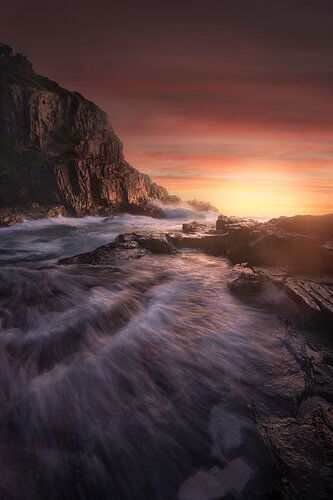 I've been putting this together & would love some feedback.
What technical feedback would you like if any?
I THINK there's some haloing around the mountain but not 100% sure
How do the colours look? (I've been trying to bring down the saturation)
The composition I was going for brings the eye from left to right with the cliff mimicking the water in the foreground. Does it work?
What artistic feedback would you like if any?
go for it
Pertinent technical details or techniques:
The original image was blown out so I added in a sky taken separately a couple of minutes after the first shot. Photoshop to stitch → camera raw for all the adjustments
If you would like your image to be eligible for a feature on the NPN Instagram (
@NaturePhotoNet

), add the tag 'ig' and leave your Instagram username below.