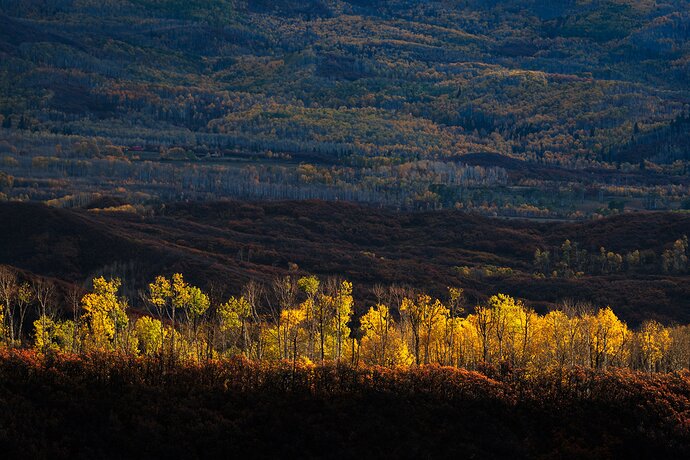 This year I am making a real effort to expand my comfort zone in landscape photography - as such, I have been trying to capture less "grand scenic" images and more intimate telephoto shots that tell a story. I would love some critique on how successful I am in my attempt here. This is one of the cooler scenes I've seen in my day. I know my buddy @Brent_Doerzman has about 4000 shots of this ridge but this is my first and I really love the story it tells me, personally. One of hope, one of intent… one of inspiration.
What technical feedback would you like if any?
I love post-processing tips and anything else you think would help to make this image stand out more. I'm already thinking a crop might help…
What artistic feedback would you like if any?
Really, anything - based on what I shared above, I'd love some feedback on how successful I was in my attempt… thank you =)
Any pertinent technical details:
ISO 100, 1/100s, 300mm, f/8
You may only download this image to demonstrate post-processing techniques.