A typically warm, humid summer morning in these parts. On this morning there was a thin band of cloud on the horizon which meant that the sun could be viewed with the naked eye which reduced the dynamic range of the scene.
What technical feedback would you like if any?
Any
What artistic feedback would you like if any?
Anything. The gradation in the lower right corner was natural but I'm thinking of lifting those shadows.
Pertinent technical details or techniques:
(If this is a composite, etc. please be honest with your techniques to help others learn)
Iso 50, 35mm, f11, 1.3s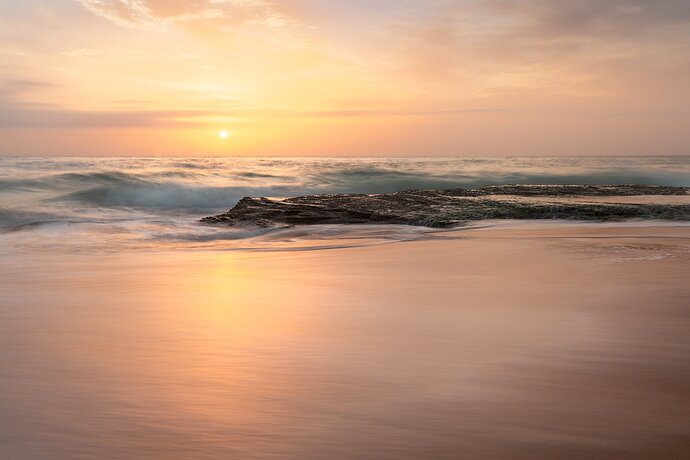 You may only download this image to demonstrate post-processing techniques.