![The Fall Couple]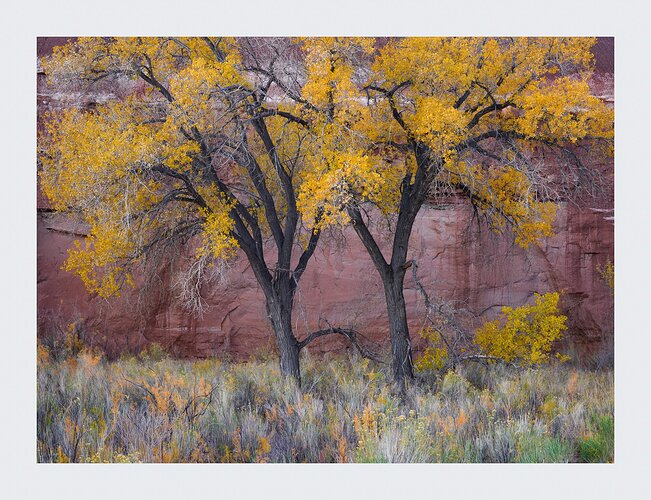 ORIGINAL
AFTER SUGGESTED EDITS
This image was taken last year and I recently processed it. I'm not sure why I overlooked it until now but my recent fall images had been put into the same catalogue and I stumbled across this. There were major distractions at the top of the frame so that's why this is so tight across the top of the frame. This was early morning, before the sun came up with a typical field of scrub brush under the trees. This was just near peak colors for this trip.
Specific Feedback Requested
Does the tightness across the top of the frame bother you or do the trees and undergrowth have enough interest for the image.
Technical Details
Z7ii, ISO 100, f/14, 24-70mm lens @59mm, 1/4 second