This is a fairly well photographed waterfall in the Lake District but usually shot from the lower part of the falls. On this visit the water level was pretty low so I was able to move up to the upper falls and find a more unique composition.
The theory was for the gorge wall to lead the eye to the waterfall placed dead centre. I liked how the light was hitting the left wall and w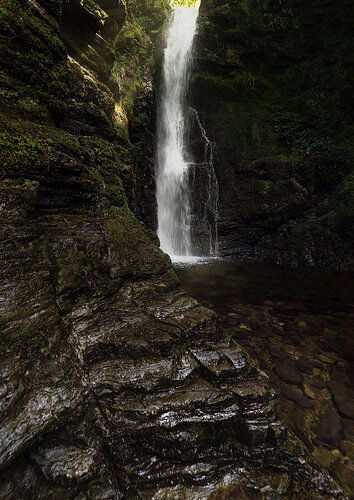 ith lots of spray I was hoping for a rainbow but no such luck. The rest of the gorge was pretty dark which I have tried to retain in post.
Any help gratefully received.
Many thanks
Chris.
UPDATED. This is the updated image using the suggested tweaks (crop, recover waterfall detail, reduce waterfall and foreground highlights and add some glow to the upper light)