This time a vertical sunrise presentation during the same session as Dawn Frieze. Even though it's such an expansive view, there are competing forms and features on either side of this ridgeline. One is the valley in Dawn Frieze and the other is a wider plain with a green valley and stream. So I decided that it was madness to try to include either one. This was as much color as we got in this part of the sky and I didn't have to nudge the sliders too much.
Specific Feedback Requested
Removing elements from a composition is said to be a way to strengthen and simplify it and I hope it worked here. Is it balanced? Too soft in terms of contrast?
Technical Details
Tripod
3-shot HDR created in Lightroom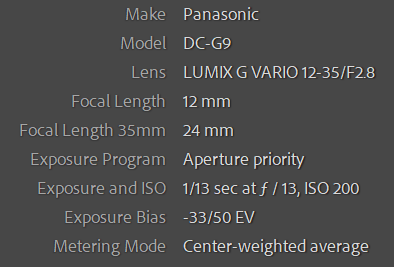 A little lens correction, exposure boost and the usual curves adjustment. Masks to bring out the best in the sky and the foreground, especially the lighter sand on top of the hills - to draw the viewer in. A little dodging and burning as well to keep eyes from a-wandering. Some sharpening, texture & clarity. Didn't touch the wb or the HSL panel.