Weekly challenges are good for me to dig into older files and rework some images with new tactics. This was taken January 2018 at Turnagain Arm in Alaska. The tides here are very extreme and move at about 6mph. This time around I wanted to process with a little more drama in the light - get out of my comfort zone abit.
I also see the horizon is midway

but I didn't want to loose the light swirl in forground nor the clouds and wanted to focus on the light in mts. The original has a rock in the foreground but I cropped it out. I've included it if you'd like to see my edits. Would love to know how you would process or maybe you wouldn't. All comments welcome - Cheers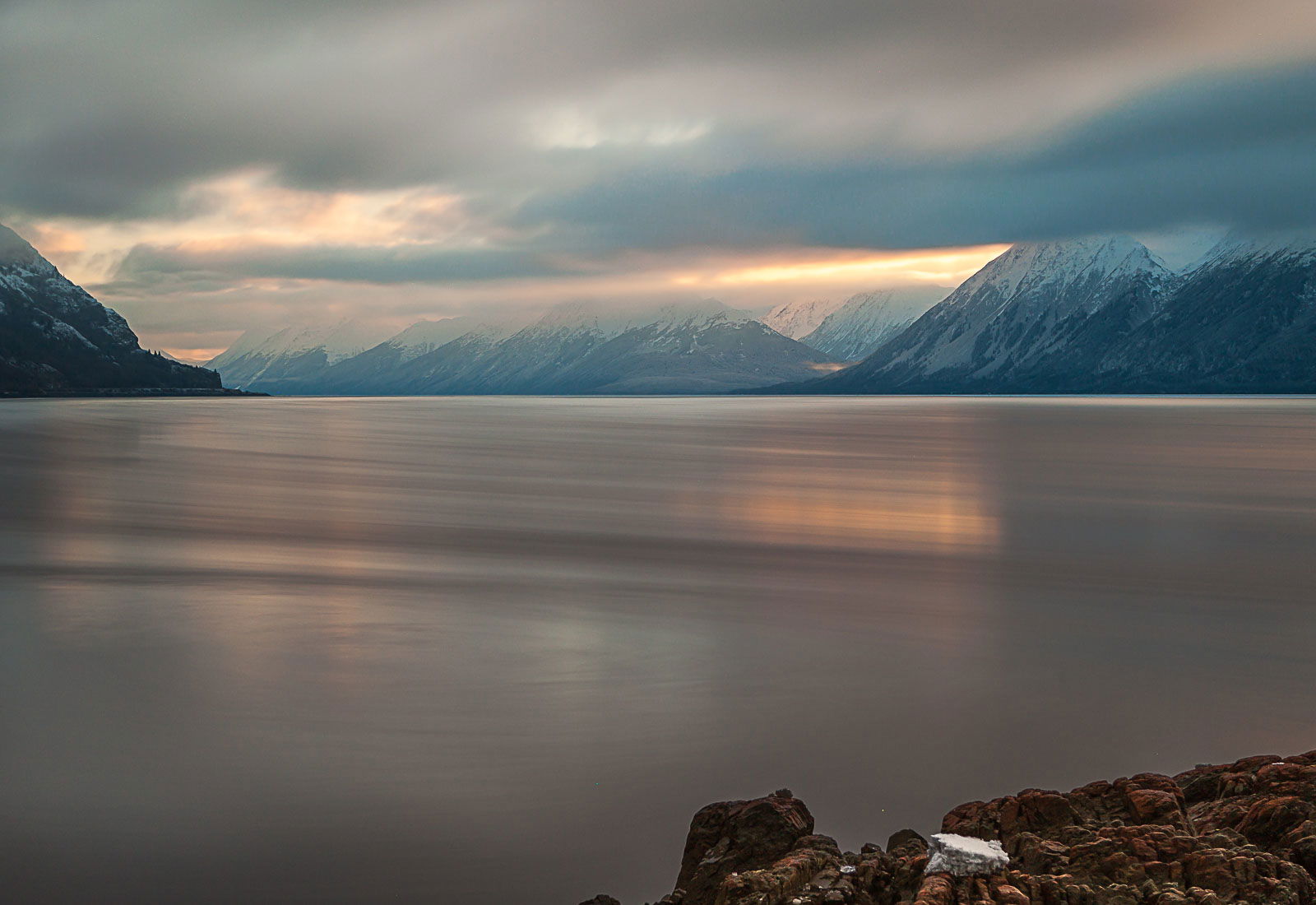 Canon 5D Mark II ISO 320 55mm f4 63 sec 9ND filter-I think
You may only download this image to demonstrate post-processing techniques.