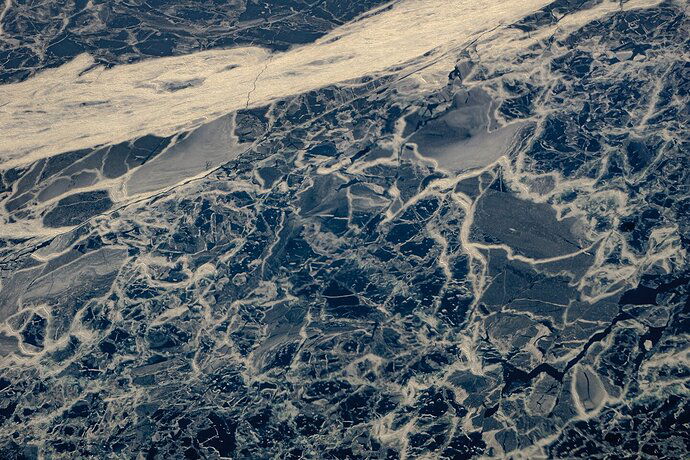 Another in a series I made of Lake Erie ice several years ago from a commercial flight. It was a good window, the right light and gorgeous images.
Specific Feedback Requested
Any and all
Technical Details
Is this a composite: No
Sony 6000, 1/250, f/10, ISO100, 90mm with contrast and brightness adjustments.
stilllearningtosee