REWORK 2 (flipped):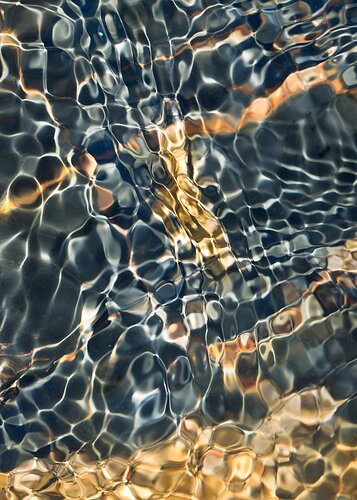 REWORK 1:

ORIGINAL:

One from my favorite spot at Whiskeytown to find ripple patterns. A nice spot to stand in the cool water and just look.
Specific Feedback Requested
Any comments welcome. I go back and forth on the colors. I want it to have some impact, but I also don't want to oversaturate the colors too much.
Technical Details
a7r3, 105mm, f/8, 1/500s, ISO 400, hand held.