So one morning while coffee was brewing, I looked out the side yard and saw an orange ball of fur on top of the snow. It was one of our resident foxes. S/he woke up, stretched, yawned and looked around. I shot the whole time and have some not so fantastic shots because of a lot of small trees and bushes in the way, but they show what s/he was doing. Anyway, in about two minutes s/he went from sleeping to stalking. As fast as lightning s/he was on this squirrel. Unfortunately it was mostly behind my deck and I had to shoot through the window and the railings, but there was a lot of grabbing, shaking and waiting. Then more grabbing and shaking. No chances with being injured, not this fox. After a few minutes the rodent was dead or at least incapacitated enough for breakfast to be carried off with a flourish. To be enjoyed in private. It's wild kingdom out there.
Specific Feedback Requested
Well it was a little difficult to shoot, but have at any suggestions.
Technical Details
Handheld without coffee and through the window.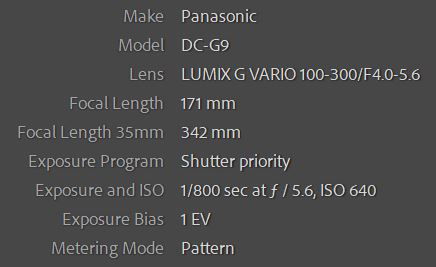 Lr for the initial processing for all the usual tonal adjustments and a crop. Some highlight reduction and texture and clarity. Added a little sharpening and nr and then into Topaz Sharpen to bring out more detail.