This Green Heron was photographed at the Four Mile River in East Lyme, Ct on 6-1-20, 7:12 AM.
I spotted the Heron as I walked down to the boat launch and got one shot of it on the ground and the next one is this shot. Canon 7DII, Sigma 150-600mm, ISO 1250, F8, 1/2500, 600mm, hand- held. It is a 60% crop and I decreased the highlight and saturation of the grass and remove the lower leg of the Osprey nest in DxO PhotoLab.
Thank you for stopping by.
Peter
What technical feedback would you like if any?
any
What artistic feedback would you like if any?
any
Pertinent technical details or techniques: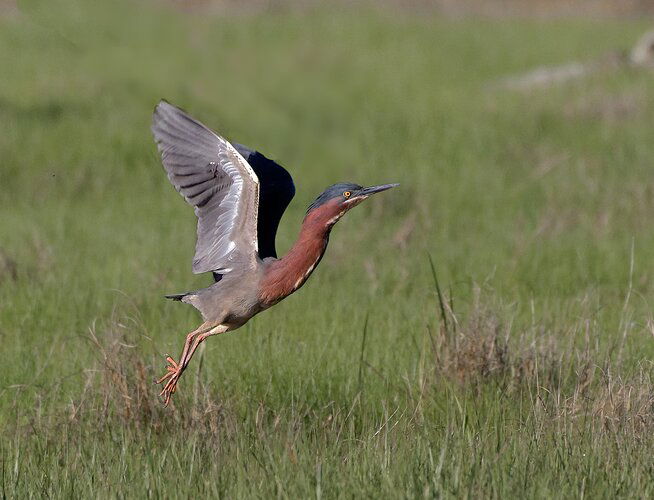 If you would like your image to be eligible for a feature on the NPN Instagram (
@NaturePhotoNet

), add the tag 'ig' and leave your Instagram username below.