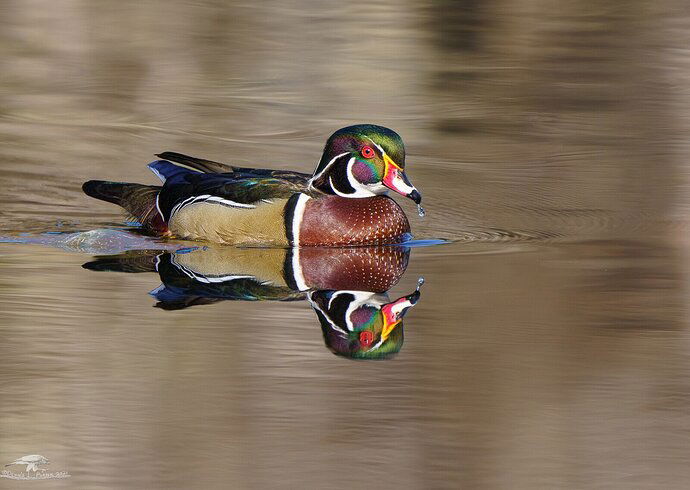 …but I know what the ladies like!
I think I'll make this my last Wood Duck post from Friday's excursion, but I couldn't resist this one with the light just right to bring out the full iridescence of the facial patterns. I was following this guy as he moved across the pond hoping he'd keep at the same angle to the light and come into the clear. He almost did (just a tad of cloning required).
Specific Feedback Requested
Anything.
Technical Details
Is this a composite: No
Sony A7Riv, FE200-600 + 1.4 TC, @ 840 mm, hand held lying on the viewing platform and shooting between rails, f/10, 1/1250, iso 1250, manual exposure. Processed in LR & PS CC. Minor cloning of lily pads in the upper left and lower right, cropped to 4648x3307. Taken at 9:37 am on March 12th.