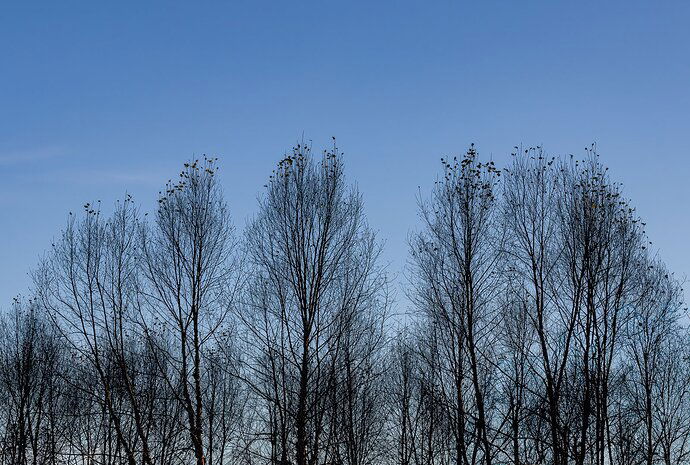 Critique Style Requested: Standard

The photographer is looking for generalized feedback about the aesthetic and technical qualities of their image.
Description
Last few leaves on the trees in a local park at dusk.
Specific Feedback
Seeking any and all advice and comments. Thanks in advance.
Please view the large image!
Technical Details
Canon R7, 1/200 s, f/10, ISO 200, Sigma 18-200mm f/3.5-6.3 @ 46 mm, CPL, HH.
Raw file processed in LRClassic and Topaz Photo AI. TK resize/sharpening for web.