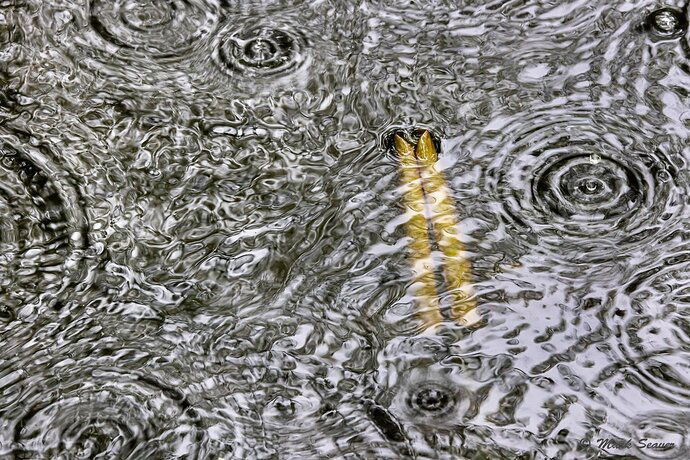 Critique Style Requested: Standard

The photographer is looking for generalized feedback about the aesthetic and technical qualities of their image.
Description
On the last day of April, it was raining hard, a perfect opportunity to shoot a response for this week's challenge. With raingear on by myself and my camera, I went to visit my pond. Even though the day was dark, the sky's reflection in the water provided a high key, monochromatic look that I chose to enhance with the lily leaf just starting touching the surface.
Technical Details
R5, 100-400 @ 300, 1/125 s, f/14, iso 6400, tripod