Interestingly, I had a flicker in our back yard a few days ago that was foraging for something in the ground (might have been ants or crane flies, I didn't catch anything in its beak). As Dave mentioned in his post, they are usually very skittish, but this one was in range of one of the back porch doors, so I just cracked it enough to poke the lens out and laid down on the concrete to shoot (hard on the elbows). The coarse look of the head feathers is because it had been raining all day and the grass was wet.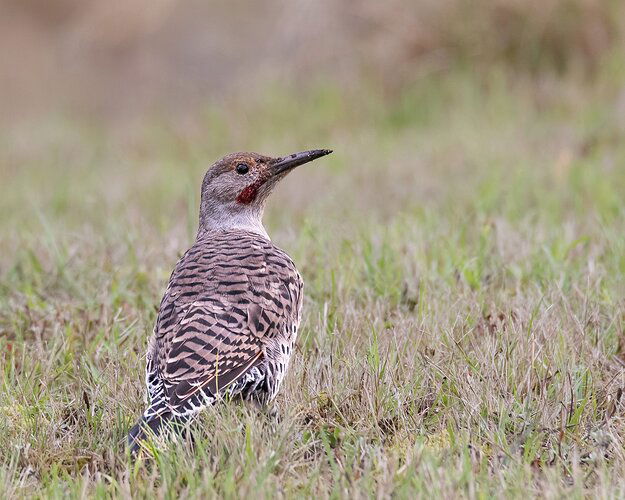 What technical feedback would you like if any?
Anything
What artistic feedback would you like if any?
Anything
Pertinent technical details or techniques:
7DII, sigma 150-600 C @ 600 mm, hand held prone on the porch, f/8, 1/500, iso 2000, manual exposure. Processed in LR & PS CC. Noise reduction with Neat Image. Cropped to 2996x2397 before resizing. Taken at 4:45 pm on September 22nd under cloudy skies…
If you would like your image to be eligible for a feature on the NPN Instagram (
@NaturePhotoNet

), add the tag 'ig' and leave your Instagram username below.
You may only download this image to demonstrate post-processing techniques.