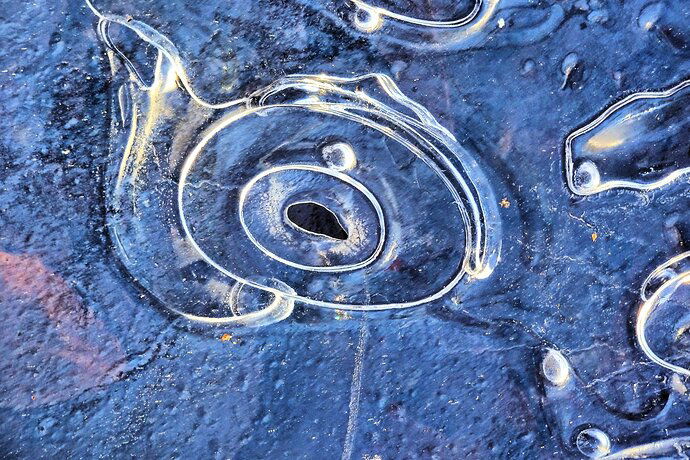 We have plenty of ice at this point but its covered by a foot of snow, so I went back a couple of years to find this shot taken at a local stream. The scene appealed to me because it looked like an eye staring up and I appreciated the neighboring lines, frozen, but still imparting a sense of fluidity.
Specific Feedback Requested
All comments and suggestions are welcome and thanks for viewing.
Technical Details
Is this a composite: No
Sony DSC-HX90V, ISO 100, 1/30s, f/5.6, closeup mode