Since I was fortunate to have one of these last summer, I was hopeful I would have another this year, since I grow several of the plants that host the caterpillar. This is the smallest one I've ever seen, and is nectaring on Swamp Milkweed.
Specific Feedback Requested
Any
Technical Details
Is this a composite: No
Canon 60D
Canon 70-300mm IS USM @ 220mm
f/6.7
1/6000 sec.
ISO 2000
Hand Held
Processed in ACR and PSE 2020 for exposure, sharpness, and cropping. Topaz De-noise applied.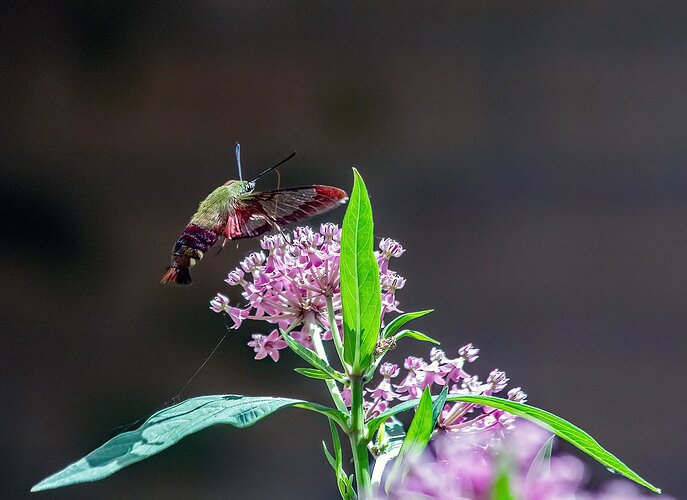 I've added a second photo. Do you like this one better, compositionally?