What technical feedback would you like if any? All and Any
What artistic feedback would you like if any? All and Any
How would you experiment with editing here? I've done very little as it didn't feel as though it needed much, but I wonder if I'm being creative enough. Most of the photo's I see from the badlands tend to have lots more colour and contrast but I liked the gentle tones (these were before and during sunrise)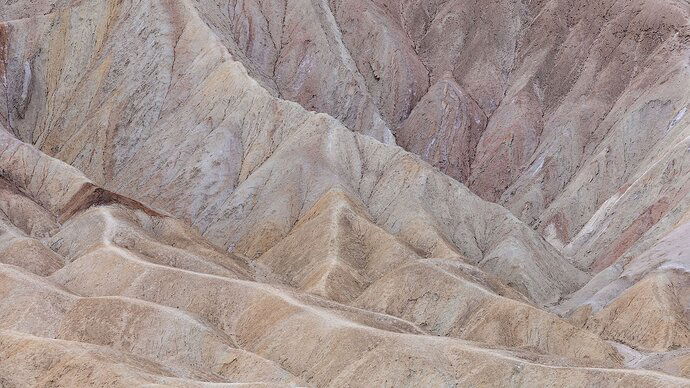 Pertinent technical details or techniques:
214mm intimate view of the Zabriski Baldands. Very little editing applied. I'm exploring intimates and I usually like to apply a slight vignette to my photo's but it was somehow feeling like it distracted rather than added here.
If you would like your image to be eligible for a feature on the NPN Instagram (
@NaturePhotoNet

), add the tag 'ig' and leave your Instagram username below.
You may only download this image to demonstrate post-processing techniques.