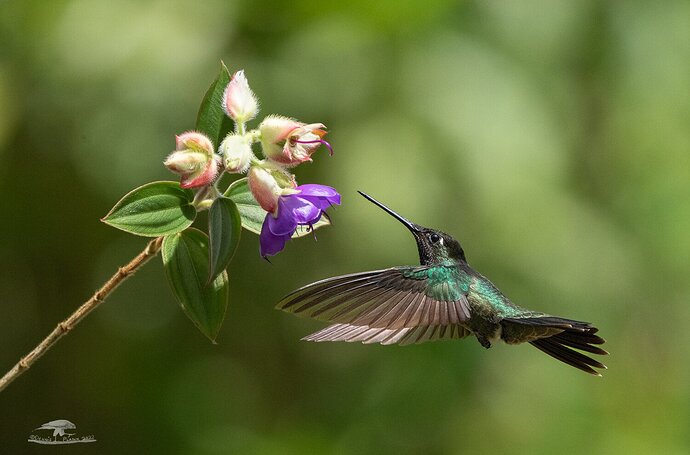 I can't remember which is the current nomenclature. It recently changed from one to the other. Baited with sugar water (this doesn't look like a normal hummingbird flower to me). Just working on processing the second day at this point.
Specific Feedback Requested
Anything. I brought down the highlights in the bud at the top, hopefully it was enough.
Technical Details
Sony A1, FE 200-600 + 1.4 TC @ 591 mm, monopod with Wimberley Sidekick mount, f/9, 1/3200, iso 3200, manual exposure. Processed in LR & PS CC. Cropped to 6288 x 4152 pixels. Taken at 10:25 AM local time on April 17th.