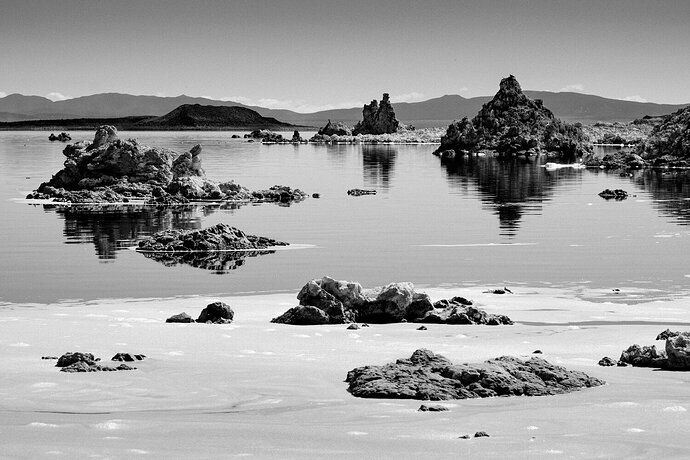 2nd Edit:
Original:
Over Memorial Day weekend, my wife and I traveled to the Eastern Sierras in California. I had driven by Mono lake several years earlier and had always vowed to return and take pictures. The lake is rather unique and such a beautiful place. I loved all the tufas sticking out of the water. I wanted to get the white foam that formed in the foreground and set it against the darker tufa towers.
Specific Feedback Requested
I like this image but it's missing something and I think it has to do with the clear sky. A bunch of clouds may improve it but I'm not sure. Looking for general feedback.
Technical Details
Fujifilm Pro-2, f/11, 1/480, ISO 200. XF 55-200mm set at 80mm. Processed using LR, Silver Efex, and Photoshop.