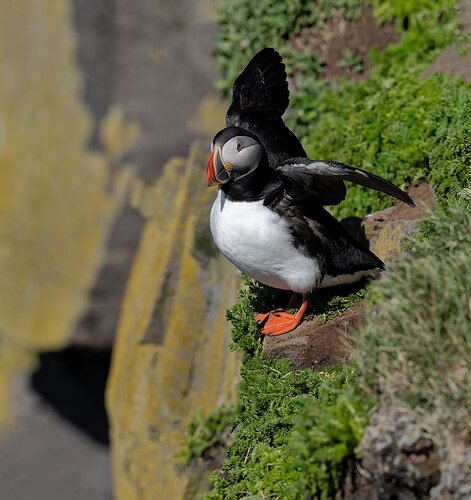 Another cliff photo. This had bright sun behind my back and it was probably approaching mid day based on the shadows I'm seeing. Although this area is well known for many puffins, common mueures, razorbills, fulmar's, and other cliff/shoreline based seabirds, the puffins are always an attraction. But there are many places in Iceland where there are many more with respect to density. This place is just easier to get to. And yes, they unload the tourist buses just to see the puffins. I suppose getting there is half the fun because the roads are gravel and quite bumpy. A several hour drive from any reasonable village.
Specific Feedback Requested
Any concerns about the exposure on the bright plumage?
Technical Details
Is this a composite: No
ISO 250, 400 mm no extender, F4 .5, 2500th, Sony A1