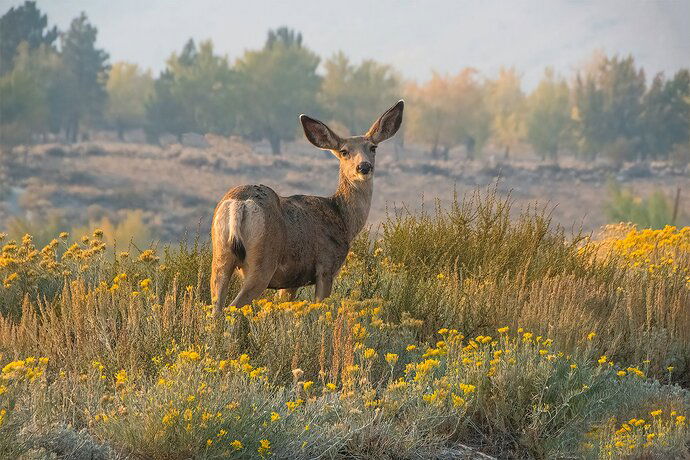 What technical feedback would you like if any? Any
What artistic feedback would you like if any? Any
Pertinent technical details or techniques:
I shot this CA Mulie doe in the eastern Sierra a few days ago in the early, smoke tainted warm light while she was standing in some rabbit brush. I was actually out trying for some turning Aspens but, hey. D500, Nikon 18-200 lens, 1/4000th, f 8.0, 150mm, ISO 4000, AI Clear, hand held, cropped to 5568 x 3712.
If you would like your image to be eligible for a feature on the NPN Instagram (
@NaturePhotoNet

), add the tag 'ig' and leave your Instagram username below.