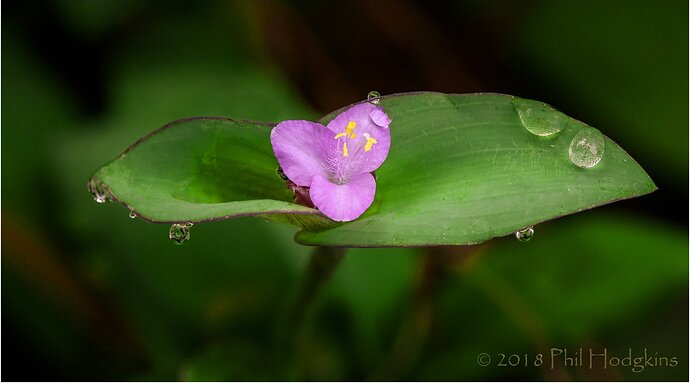 What artistic feedback would you like if any?
My goal on this was to keep the image as simple as possible, suitably framed. To that end, I chose a pano crop and tried to keep the whole image balanced. The flower is off center, but I feel it is balanced by the distribution of color and the OOF stems.
Any pertinent technical details:
Camera Info: Nikon D500, Monopod
Lens: VR 300mm f/4E
Focal Length: 300mm
Focus Mode: AF-C
AF-Area Mode: Dynamic, 25 points
VR: ON
Aperture: f/6.3
Shutter Speed: 1/640s
Exposure Mode: Aperture Priority
Exposure Comp.: 0EV
Metering: Spot
ISO Sensitivity: ISO 800
47% of full frame
PP in LR/PS CC 2018, Topaz Studio, Camera Raw filter, TK sharpen for web @ 40%
Be sure to look at the large image. The top of the frame in the small image is clipped off.