Rework with suggestions from @Matt_Payne.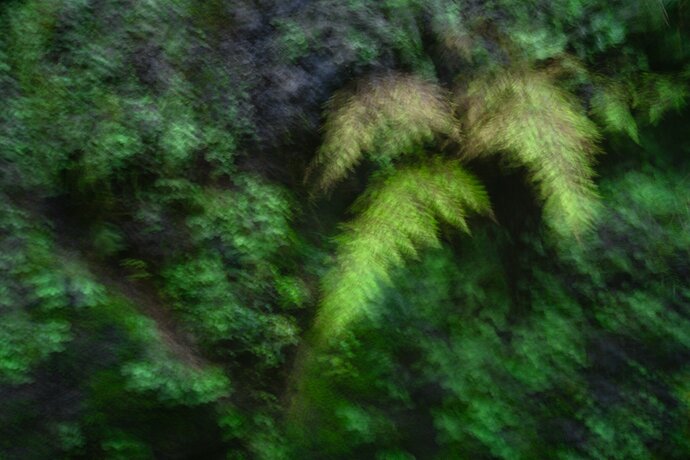 I recently found myself at a bit of a local hot spot. I always try to shoot it in a different way so as to not just continually recreate the head on compositions that I see all over facebook. This time I made a conscious effort to really slow down and take in the surrounding area. I found this little patch of three ferns perched upon the side of a hill/retention structure. I quickly dismissed a standard image, for what reason I'm not sure, and decided ICM was the way to go. I snapped off 3 rounds at various focal ranges. This is the first I've edited and I'm interested in your thoughts!
Specific Feedback Requested
ICM is very subjective but I'm always interested in colors and tones being in a good position. I tried to draw attention to the three ferns without being heavy handed so I would appreciate feedback if I've gone too far and need to tone that back. General thoughts are welcome as well!
Technical Details