Continuing the discussion from Weekly Challenge #859 (10/07/18 - 10/13/18) A Waterway: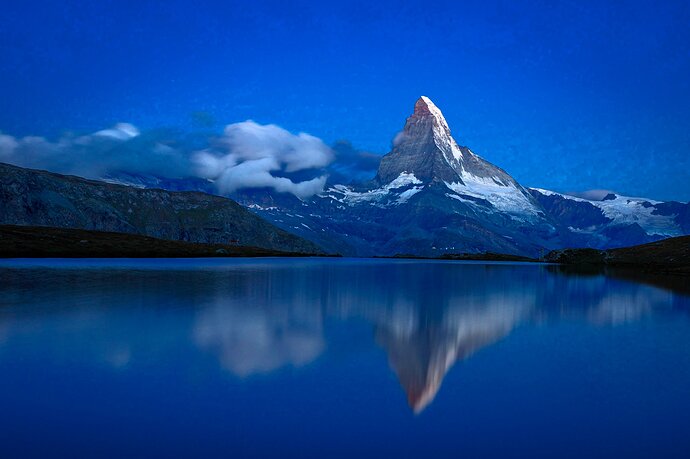 Stellisee in front of the Matterhorn, Switzerland. Taken during the blue hour.
Weekly challenge #859
This is indeed strikingly blue, Joachim. The white Matterhorn, the snow fields and the white clouds stand out very well. The subtle reflection balances the image well. Including information about your settings would help others understand what makes this work so well.