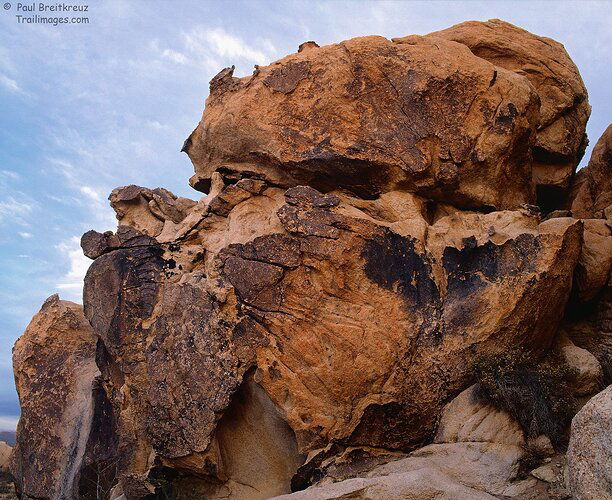 Critique Style Requested: Standard

The photographer is looking for generalized feedback about the aesthetic and technical qualities of their image.
Description
This scene was brought about by extreme weather conditions. The wind was constantly gusting above 20mph during a winter sunrise. Obviously this large rock formation was not phased by any winds.
For me the scene gave a bit of a Nordic Warrior look wearing a battle type headgear.
Specific Feedback
ANY
Technical Details
Mamiya RB67 ProSD - Mamiya "C" 37mm lens - Velvia 50