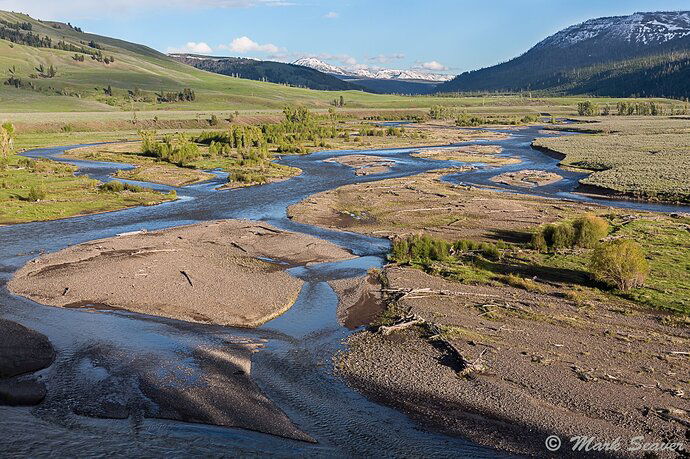 This is a view along Yellowstone's Lamar River as it approaches it's confluence with Soda Butte Creek. In this case, the river is both the main subject and the leading line(s) adding depth to the view as it pulls your eyes to the distant mountains. The polarizer made the blues in the river incredibly saturated, so I've desaturated and dodged the river to get more realistic reflected color.
5D3, 24-105 F4 IS II @ 55 mm, 1/20s, f/16, iso 200, tripod and polarizer
On posting, this looks too bright and somewhat washed out (especially in the greens), so here's a darker version. I'm going to have to look into recalibrating my monitor…
You may only download this image to demonstrate post-processing techniques.