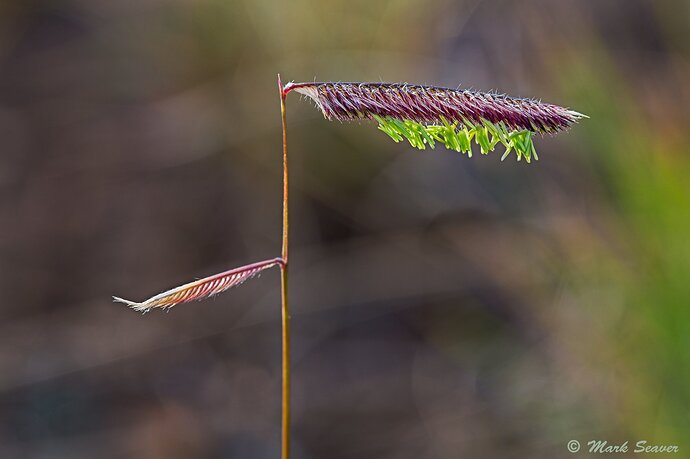 I'm going through old files, preparing a new computer, where I ran across this 2013 picture of a Blue Gramma (Bouteloua gracilis) seed head with ripening seeds still attached. In the short grass prairies this grass grows to about 9 - 12 inches tall, which is shorter than many of the other short grass species, so you need to get down and look carefully to find the seed heads.
(5D3, 100 mm f2.8L macro, 1/60 s, f/8, iso 400, tripod)
You may only download this image to demonstrate post-processing techniques.