This week's Editor's Pick is for the first of this series (though we love all of them).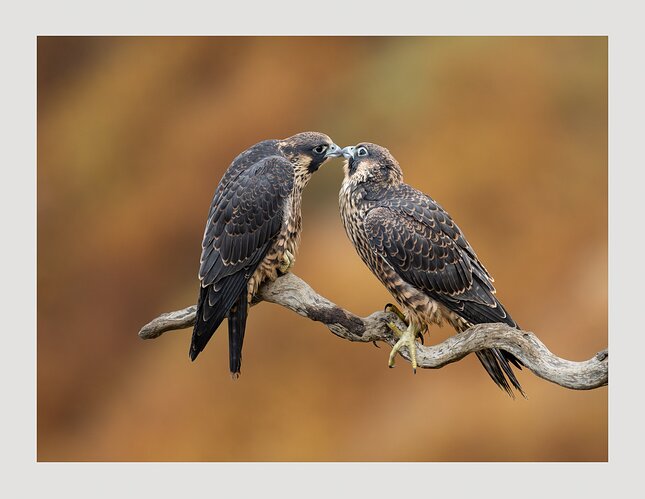 Critique Style Requested: Standard

The photographer is looking for generalized feedback about the aesthetic and technical qualities of their image.
Description
This is the same Peregrine Family as my last peregrine image. These were taken approximately 1- 1/2 weeks after they had fledged and they loved coming back to this perch. The female is the bird on the right and the male is the bird on the left. The female loves this male juvi and she and him are constantly playing together, doing in air talon grabs and crazy aerial maneuvers. As they were sitting there kissing each other (for lack of a better word) I fired off several hundred images. They did this for several minutes until the male finally grew tired of it and flew off. Of course the female chased him after he left but it was another great moment that we all got to spend up close with this family of peregrine's.
Specific Feedback
Any and all feedback is certainly welcome.
Technical Details
Z9, 800mm lens, f/6.3 (wide open), ISO 3200, 1/2500th, hand held, manual