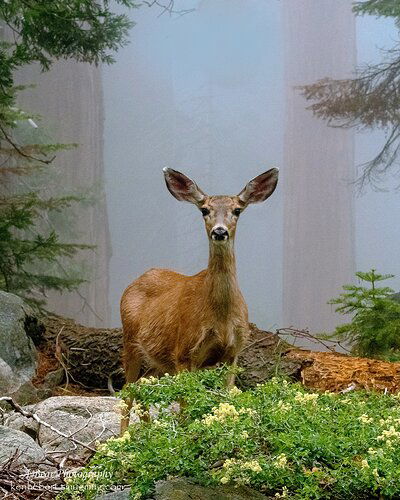 I was greeted by this beauty and SLOWLY walked around to frame her between the trees with the gray foggy backdrop. I had to handhold as tripod could spook her.
What technical feedback would you like if any?
All is welcome
What artistic feedback would you like if any?
Any and all welcome
Pertinent technical details or techniques: Handheld /ISO 2,500/ Olympus E-PL7 / Zukio f2.8 40-150 with 1.4 tc /112 mm / f8 / 1/160 second
(If this is a composite, etc. please be honest with your techniques to help others learn) single shot
If you would like your image to be eligible for a feature on the NPN Instagram (
@NaturePhotoNet

), add the tag 'ig' and leave your Instagram username below.