This image consists of two photos. One is of Flapjack Succulent (Kalanchoe luciae) and a morning glory bud. They were stacked in Helicon then brought into ACR and PS for some basic spot removal, lights/shadow adjustments and a bit of a crop from the right and lower portion.
This is my third submission for this wacko technique I have stumbled upon, which I have affectionately dubbed "IAC" (i.e. Intentional Abstract Capture).
The process of creating these abstracts has encouraged me to look deeper into what it is I am looking for? Wanting to achieve? But more importantly, to me, is the question of how much post processing is too much? Going so far I've gone into graphic design elements instead of photographing nature, which is my first love.
What I have discovered is the process can be quite involved and time consuming. Photographing elements I think might blend well with others and then working with them in Hilcon, ACR and Photoshop to determine which method is capturing the feeling I wanted to achieve. The more I work in these programs on the image the more I feel less connected to nature. There is nothing like looking through my lens and discovering something wonderful I had not seen before!
So I ask you, is it possible to be so involved in post processing work you lose the photograph? I love this image, but how do you feel/respond to it. Does it still have a nature/natural feel? Would love to hear your thoughts, comments and suggestions.
Morning glory image taken with a Nikon D7200:

Succulent image: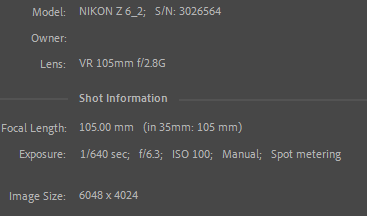 Thanks.