These stand out when everything else has dried up. They are still busy dispersing their seeds.
What technical feedback would you like if any? Any
What artistic feedback would you like if any? Any
Pertinent technical details or techniques: Canon 7DII + 180/3.5 + tripod
f/8, 1/200, ISO 800
ACR, PSCC, A slight crop to center the subject. A maple leaf adhering to the bottom part of the stem removed.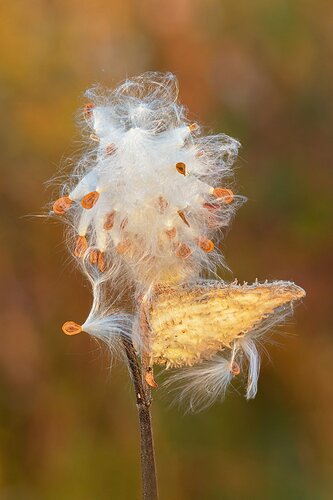 (If the background has been replaced, etc. please be honest with your techniques to help others learn)
If you would like your image to be eligible for a feature on the NPN Instagram (
@NaturePhotoNet

), add the tag 'ig' and leave your Instagram username below.