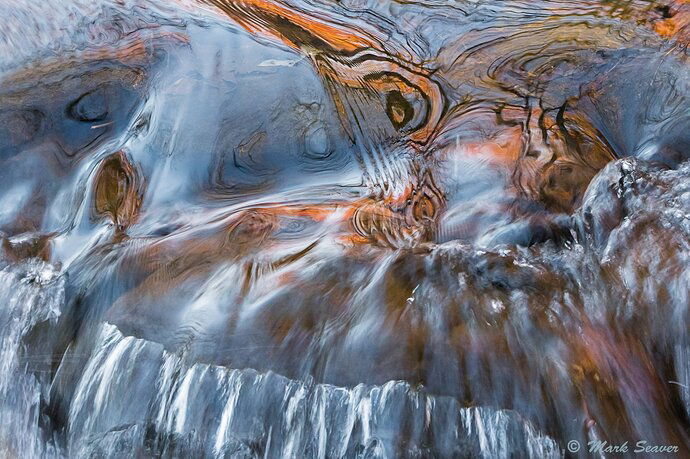 @Jim_Oker's shot while wading in the water, reminded me of how I used to spend nice fall days, pulling on my knee high overshoes and wading into the shallow waters of local streams. The mix of water moving around/over the rocky areas and fall colors reflecting in the flowing water makes for some fun abstracts.
7D2, 70-200 @ 110mm, 1/30s, f/16, iso 3200, tripod
You may only download this image to demonstrate post-processing techniques.