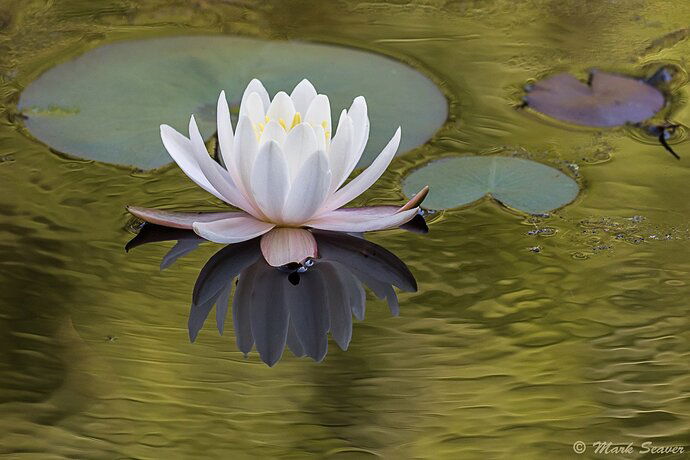 The water lilies in my favorite shallow pond at the local wildlife refuge had a hard time this year because the beaver dammed the outflow, adding a couple of feet to the pond depth, which looked like it would kill the lilies. After the dam was removed from the culvert, it took another month for the area to start recovering. In this case, I could shoot this single bloom surrounded by the golden reflections of late summer.
7D3, 100-400 @ 349, 1/320s, f/16, iso 800, tripod.
You may only download this image to demonstrate post-processing techniques.