Image: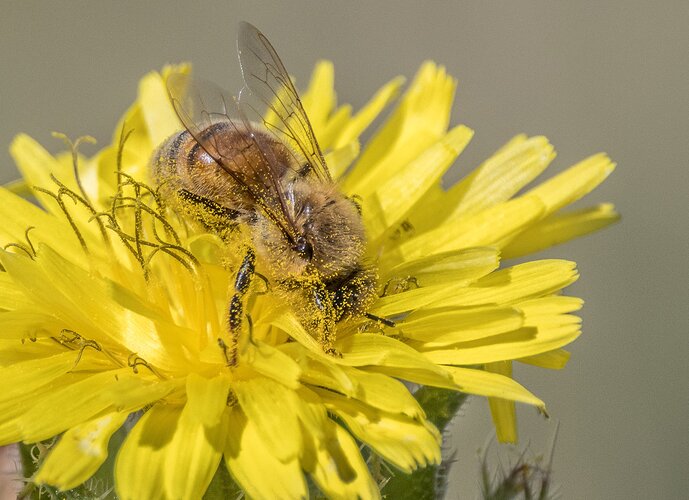 And after NR in PS with Topaz and some retouching at the bottom edge:
Description:
Thursday I went on a walk with a local Audubon group. The birds were not very interesting, and definitely not photogenic, but while the group was debating something in a tree about half a mile away this bee was working right at the edge of the trail. I tried a handheld shot and got lucky.
Specific Feedback Requested:
All comments welcome!
Pertinent technical details or techniques:
Canon R5, 100-500 + 2X at 1000mm, f/14. 1/1000 sec, ISO 800, eye-detect AF. Not much done but NR – cropped to 11% of the full frame. Don't know if it actually "saw" the eye or head, but it sure hit on the pollen grains. I've tried lots of "traditional" macro shots of bees and had zero success. This is the best so far. My new favorite macro lens.