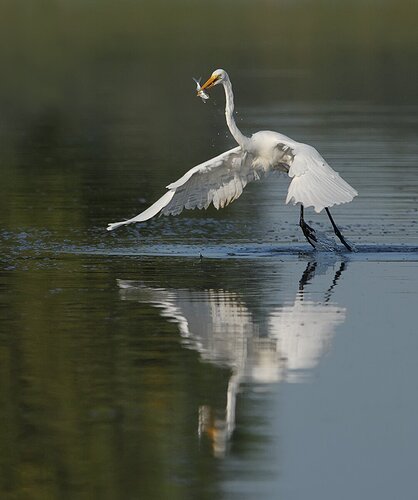 A Great Egret catches a shad at a local park.
Type of Critique Requested
Aesthetic: Feedback on the overall visual appeal of the image, including its color, lighting, cropping, and composition.
Conceptual: Feedback on the message and story conveyed by the image.
Technical: Feedback on the technical aspects of the image, such as exposure, color, focus and reproduction of colors and details, post-processing, and print quality.
Specific Feedback and Self-Critique
I like the reflection here and the bird just rising out of the water. And of course the fish too.
Technical Details
Canon R7, Sigma 150-600mm Contemporary
ISO 400, f7.1, 1/3200s, handheld