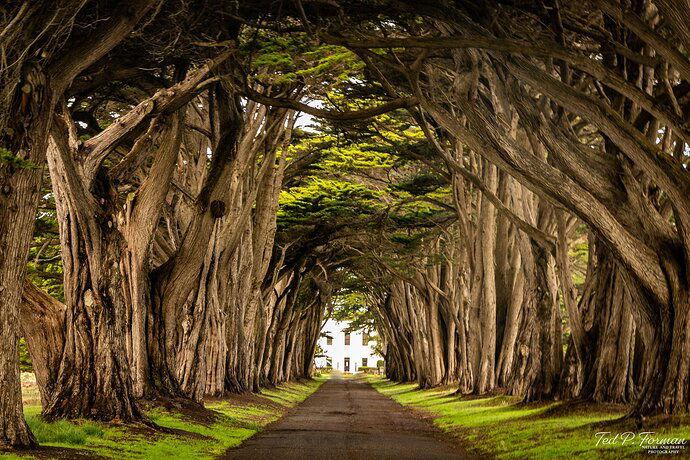 I just happened upon this spot as I was driving along the road to Point Reyes on the California coast north of San Francisco. I just knew that I had to stop here and explore the area for some interesting compositions. Besides waiting for some other people to leave the scene, there was some distracting harsh sunlight shining through the trees. I finally settled on this one spot where the light was pleasing and the symmetry of the trees made for an effective image.
Specific Feedback Requested
Just some general feedback on what does or doesn't work on this image.
Technical Details
Canon 80D, 1/13 sec at f/11, ISO 640